For more than a century, the Order of the Arrow (OA) has recognized Scouts and Scouters who best exemplify the Scout Oath and Law in their daily lives. This recognition provides encouragement for others to live these ideals as well. Arrowmen are known for maintaining camping traditions and spirit, promoting year-round and long term resident camping, and providing cheerful service to others. OA service, activities, adventures, and training for youth and adults are models of quality leadership development and programming that enrich and help to extend Scouting to America's youth.

The Purpose of the Order is:
To recognize those campers — Scouts and Scouters — who best exemplify the Scout Oath and Law in their daily lives and by such manner as to warrant recognition.
To develop and maintain camping traditions and spirit.
To promote Scout camping, which reaches its greatest effectiveness as a part of the unit's camping program, both year-round and in the summer camp, as directed by the camping committee of the council.
To crystallize the Scout habit of helpfulness into a life purpose of leadership in cheerful service to others.
Woapalanne Lodge 43 of the Order of the Arrow was chartered Jan. 1, 2001 and serves the Patriots' Path Council #358, and its camps – mainly Mt. Allamuchy Scout Reservation and Winnebago Scout Reservation.
Fellowship weekends are an opportunity for both newly selected and current members of the Order of the Arrow to conduct service at camp, share in fellowship, and learn more about what it is to be an Arrowman.
Tentatively, Fellowship weekends for the 2022 year have not been determined.
Please Note: Working Brothers (current OA members) MUST sign up ahead of time to attend, no walk ins are allowed
Elangomats pay $10 and receive a t-shirt. There can be up to two Elangomats per clan.
Ordeal candidates MUST use the registration link provided to them via email.
The Section NE-5 Conclave: Backcountry Brotherhood Registration
Join us for the June 10th-12th 2021 Conclave at the Mount Allamuchy Scout Reservation!
Conclave 2022 will be hosted by Woapalanne Lodge for the first time in over a decade! From June 10th-12th we will gather at Mount Allamuchy Scout Reservation for fun, fellowship and much more! If you are interested in assisting in making this weekend a success, please Contact Conclave Coordinator Connor Neuhaus
With our very successful Day of Brotherhood last August, we introduce you to Wopalanne's Brotherhood Weekend! From April 16th-18th at Mount Allamuchy Scout Reservation, Arrowmen will be able to participate in shooting sports, meaning cheerful service, and seal their membership within the order. Additionally, anyone who has completed their Ordeal in 2020/2021 is eligible for Brotherhood after 6 months of service to their unit. If you have any questions about Brotherhood Conversions, don't hesitate to contact our Brotherhood Conversions Chairman, Katelin Hanifan ([email protected]).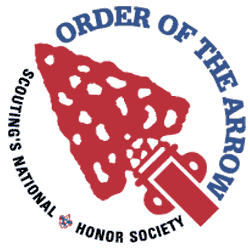 The Lodge, Leadership, Development event will be held on September 10th – 12th!
(Location is to be determined)
Lodge Leadership Development is an opportunity to learn more about leading in the lodge, Scouting, and in your own life. This is an amazing opportunity that you don't want to miss!
| | | |
| --- | --- | --- |
| Lodge Chief* | Andrew VanLangen | |
| Higher Awards* | Jesse Germano | |
| Chapter Chief- Fishawack, WM* | Andrew Modin | |
| Chapter Chief- Black River, Sussex* | Brianna Brady | |
| Chapter Chief- Raritan Valley, Munsee* | Carson Tramontin | |
| I'm pulling up lodgemaster |   |   |
| Vice Chief – Program* | Bridget Brady | |
| Chapter VC of Service |   |   |
| VCS- F, WM | Jack Howden | |
| VCS- BR, S | John Tober | |
| VCS- RV, M | VACANT  |   |
| Summer Camp Chairs |   |   |
| Winnebago | James Oliveira | |
| Allamuchy | Hudson MacFarland | |
|   |   |   |
| September Fellowship | Carson Tramontin | |
| Elangomats* | Ben Torell | |
| Service* | Matt Blanchard | |
| Camping* | John Gomes | |
| LLD | Katelin Hanifan | |
| Annual Banquet | Matt Mauro | |
| May Fellowship | VACANT |   |
| June Fellowship | RJ Bubnowski | |
| Section Conclave | Connor Neuhaus | |
| NOAC 2022 | Bridget Brady | |
|   |   |   |
| Vice Chief – Administration* | Shlok Nayak | |
| Health & Safety* | Matthew Cincotta | |
| Brotherhood conversions* | Katelin Hanifan | |
| Chapter VC of Membership |   |   |
| VCM- F, WM | Peter Reily | |
| VCM- BR, S | Brianna Conlon | |
| VCM- RV, M | Stephen Strauss | |
|   |   |   |
| Vice Chief – Lore (Ceremonies Team Lead)* | James Oliveira | |
| Chapter VC of Lore |   |   |
| VCL- F, WM | Charlie Sonzogni | |
| VCL- BR, S | Avery Frank | |
| VCL- RV, M | Doug Sullivan | |
|   |   |   |
| Immediate Past Lodge Chief* | Mike Fowler | |
|   |   |   |
| Treasurer* | RJ Bubnowski | |
| Trading Post/Supplies* | Stephen Strauss | |
|   |   |   |
| Secretary* | Connor Neuhaus | |
| Website Chairman* | Jake Gattone | |
| History Chairman* | VACANT |   |
WM and Fishawack-  Wulamoc Chapter
Chapter Chief: Matt Mauro
Vice Chiefs-
Membership: Josh Danus
Service: Connor Reilly
Lore: Jonah Leibowitz
Black River and Sussex- Wulihan Chapter
Chapter Chief: Ben Lowdon
Vice Chiefs-
Membership: Josh Kearstan
Service: RJ Bubnowski
Lore: Vacant
Raritan Valley and Munsee- Aihamikwen Chapter
Chapter Chief: Will Murray
Vice Chiefs-
Membership: Shlok Nayak
Service: Jimmy Marvits
Lore: Carson Tramontin
It is now that time of year where we must pay our 2021 Lodge dues!  
The dues for this year will again be $20 per Arrowman but the early bird discount brings the price to $15 per Arrowman if paid before February 1st , 2021!
Dues must be paid to maintain membership in our Lodge and to enjoy the events we offer in the coming year.  
Unfortunately, we will not be offering the Woapalanne Package Plan this year. However, those who purchased the Woapalanne Package Plan last year will already have their lodge dues covered for 2021, 2022, and 2023; please follow the direction on the registration link, or by clicking the button bellow.
Attached here are all of the Agendas taken during our monthly Lodge Executive Committee (LEC) Meetings. Archived are a one year timeframe of meeting minutes. If you wish to request minutes of a meeting longer than 1 year ago, please contact Lodge Secretary Connor Neuhaus: [email protected]
The National Order of the Arrow Conference (NOAC) is a gathering organized every few years to meet on a college campus for Fellowship, training, and of course a bunch of fun!   
This upcoming year, NOAC 2022 will be held on July 25th-30th at the University of Tennessee, Knoxville.
Lodge Calendar
September 30th 7:30 Wulihan Chapter meeting (virtual) 
October 14, 2021-LEC (all-virtual)
November 11, 2021-LEC (all-virtual)
December 4, 2021-University of Scouting
December 9, 2021-LEC @ Council Service Center
January 8, 2022-Vigil Tap Out and Awards @ Council Service Center
January 13, 2022-LEC (all-virtual)
January 16, 2022-Section ACT Conference
February 10, 2022-LEC (all-virtual)
March 10, 2022-LEC @ Council Service Center
April 10, 2022-Conclave Walkthrough @ MASR
April 14, 2022-LEC (all-virtual)
May 12, 2022-LEC (all-virtual)
May 15, 2022-Banquet and Day of Fellowship @ WSR
May 20-21, 2022-May Ordeal @ MASR
June 9, 2022-LEC @ Council Service Center
June 10-12, 2022-Conclave @ MASR
June 17-18, 2022-June Ordeal @ WSR
July 22-31, 2022-NOAC @ University of Tennessee Knoxville
September 9-10, 2022-LLD @ WSR
September 23-24. 2022-September Ordeal @ MASR
Lodge Goals
Lodge Officer Vision- As a lodge we will improve all-around communication, raise awareness of lodge across the council, increase engagement from all scouts in our council, provide service and leadership opportunities to all involved, and promote unit elections and Unit of Excellence awards, leaving a positive, lasting impact on our elections, inductions, and activation rates.
2020 Lodge Goals:
○ Use proper communication between LEC chairmen, lodge/chapter officers, and lodge/chapter advisers
○ Communicate effectively between all members of the lodge to promote attendance
○ Increase unit elections, while utilizing the chapters as much as possible
○ Increase the number of people involved in ceremonies
○ Create a new and exciting program/service opportunity that will engage more Arrowmen
○ Improve parent awareness through the OA Welcome Sessions
○ Diminish any negative stereotypes about the OA
○ To be strong representatives of the OA and the lodge
○ Seek more opportunities to display the lodge
○ Find new ways to serve our community and scouting as a whole
○ Promote all High Adventure and camping
○ Selling the lodge more to all elected scouts, so they can attend their ordeal
○ Improve our activation rate
○ Be exemplary role models of the scout oath and law to the entire council
○ Use social media more effectively in order to get the word out about all our events
○ Execute community service outside our ordeal weekends
○ Sell the lodge to the candidates at the ordeal weekends
 
Troop Representative
The Order of the Arrow troop representatives act as the youth liaison between Woapalanne Lodge #43 and their troops. This is a youth leadership position that counts for the Star, Life, and Eagle requirement. The OA Troop Representative duties are as follows:
Serve as a communication link between the lodge and the troop
Encourage Scouts to actively participate in community service projects.
Promote and record Service to America in the troop.
Run or assist with leadership training in the troop
Encourage Arrowmen to actively participate in the lodge functions and seal their membership in the OA by becoming a Brotherhood Member.
The representative should be an older Scout that younger Scouts look up to and be someone who lives by the scout Oath, Law and OA Obligation. To apply, use this  Troop Representative Form. Questions can be sent to Shlok Nayak – Vice Chief of Administration or the Andrew Van Langen- Lodge Chief.
Lodge History
In 1999, the Boy Scouts of America oversaw a number of council mergers. In 2000, the Morris-Sussex Area Council (based in Denville, NJ) and the Watchung Area Council (based in Mountainside, N.J.) underwent such a merger, forming the Patriots' Path Council – now based out of Cedar Knolls, N.J.
As there can only be one lodge for every council, there were merger meetings between the two lodges (Allemakewink #54 and Miquin #68). Since it was a NOAC year, and Allemakewink was both celebrating its 70th anniversary and hosting a Section Conclave, it did not want to merge immediately. The merger committee decided it was best to merge the lodges in the following year.
The merger committee wanted the number to be low because both prior lodges had lower numbers (#54 and #68), and wanted to incorporate elements of the two previous lodges into the new one. The name decided on was Woapalanne #43, roughly translating to "eagle". The merger committee decided that the lodge color would be green, and that the totem would be an eagle with outlined feathers. In 2005, however, the totem was modified by the LEC to incorporate the eagle exclusively.
The Winter Banquet was held that January at the Morristown Armory, the first time both lodges met as one.
In the spring of 2001, the lodge held its first Fellowship Day, and two Ordeal Weekends. The lodge decided to have two Ordeal Weekends in the spring (one at each camp) and one Ordeal Weekend in the fall (rotating the camp). The lodge's first National Jamboree was also in this year. Also starting in 2001, the lodge decided to hold an annual OA Day at each summer camp at which service would be accompanied by a brotherhood conversion ceremony for eligible Ordeal members and a cracker barrel for all brothers attending camp. Peter Keays, the Lodge's first chief, was elected to be NE-2B Section Chief in that same year – the first in the Lodge's young history to hold a section position.
In 2002, Woapalanne participated in its first NOAC at Indiana University. The theme was "Test Yourself and So Discover". Woapalanne was one of only two lodges in the Northeast Region and one of only eight in the country to earn the E. Urner Goodman Camping Award.
In 2003, Woapalanne held its first section conclave for Section NE-2B at Mt. Allamuchy Scout Reservation. The theme was "How Uncas Got His Groove Back."
In the summer of 2004, NOAC was held at Iowa State University, and a contingent of Woaplanne brothers attended. That same summer, the lodge LEC voted to give a donation to the council for the purchase of a new sail boat for Camp Somers. The boat was named the S.S. Woapalanne, in honor of the donation. In the fall of 2004, the lodge created a new campsite near the chapel at Camp Somers. Site 14 received the name "Woapalanne" to commemorate the lodge's service in its construction.
In 2005, the lodge participated in its second National Jamboree.
On Jan. 1, 2006, the lodge celebrated its 5th Anniversary. At the NE-2B Section Conclave, our immediate Past Lodge Chief, Joe Maugeri, was voted in as the Section Vice Chief, the second lodge member to hold a section position. In the summer of 2006, a Woapalanne contingent of 8 traveled to NOAC at Michigan State University.
In 2008, the sections were reshuffled, and Woapalanne found itself in Section NE-7A, along with Central NJ, Northern NJ, and Greater NY council lodges.  Our lodge sent a small contingent to ArrowCorps5 to build trails in George Washington National Forest.
In 2009, 22 Arrowmen from Woapalanne traveled to Indiana U. for NOAC 2009.  Frank Caccavale began a two-year stint as Lodge Chief.  Our lodge was designated as a Quality Lodge for the year.
2010 saw us host our first Section NE-7A conclave at Camp Winnebago, with the theme "A Band of Brotherhood."  It would be the last, as we were, once again, re-sectioned into NE-5A, encompassing most of New Jersey.
In 2011, 16 of us traveled by van out to West Virginia, where we joined Week 2 of SummitCorps, a national service project to build a mountain biking trail in New River Gorge National Park.  We were, once again, named as a Quality Lodge.  Lodge member Bill SanFilippo started the first of 2 terms as NE-5A Section Chief.
NOAC returned to Michigan State in 2012, and Woapalanne was there with a contingent of 15.  We traveled out in 3 minivans and visited the R&R Hall of Fame on the way out.
Woapalanne hosted the NE-5Asection Conclave in 2013, which saw the election of Nick Kaufman as Section Chief.  The theme was "Year of the Arrowman."  We finished the year having earned JTE Gold Status.
At the start of 2014, we had the largest banquet in our history, with 114 attendees.  Again, we finished the year as a JTE Gold lodge.  Much of the year was devoted to the upcoming centennial celebration of the OA.  With the demise of Central NJ Council and Sakuwit Lodge #2, Woapalanne added those Arrowmen and troops from the area assigned to PPC.  The "new" Brothers have been a decided plus for our lodge.
2015!  100 years old!  For the first time, we offered a package plan for dues and events.  Again, our banquet broke records with 148 in attendance.  In 2015, we secured a National Service Grant, repurposing one of the Wheeler Cub cabins to a STEM/computer facility.  We were also chosen to host ArrowTour, and national road show for our Centennial.  230 people attended.  We named 9 people as "Centurion Award" winners, and 3 were given a Lifetime Service Award.  In August, 53 traveled to NOAC, once again at MSU.