Calendar of Events
Munsee Chess Tournament – February 24, 2018


Cranford Community Center
Watchung Mt Chess – November TDB, 201
Council Chess – November 8-9, 2017
Mt Allamuchy Scout Reservation, Stanhope
Fishawack Chess – TBD
Montville
Chess Merit Badge
For the year ending December 31, 2016, – Chess was the ninth most earned merit badge in the nation excluding required merit badges.
Chess Advocate
Dave Setzer is Patriots' Path Chess Advocate.
Click here to email Dave.
Chess at PPC Camps
Close to 100 youth participated in Chess Merit Badge workshops each week during the Camp Somers 2016 season. It is expected that strong interest will continue this summer.
Stem and Chess
Why chess? It is well documented that chess is a powerful tool for developing high order thinking skills, creativity, and memory. Access to a chess set provides students an alternative leisure activity during study breaks while they are at the library. Chess can reduce stress around exam time and help increase concentration in studies. Students can enjoy the social and intellectual atmosphere it offers as well.
Survey Results – After students used the chess sets, they were asked to complete a brief survey. The purpose of the survey was to find out the home department of users and why they chose to use the service.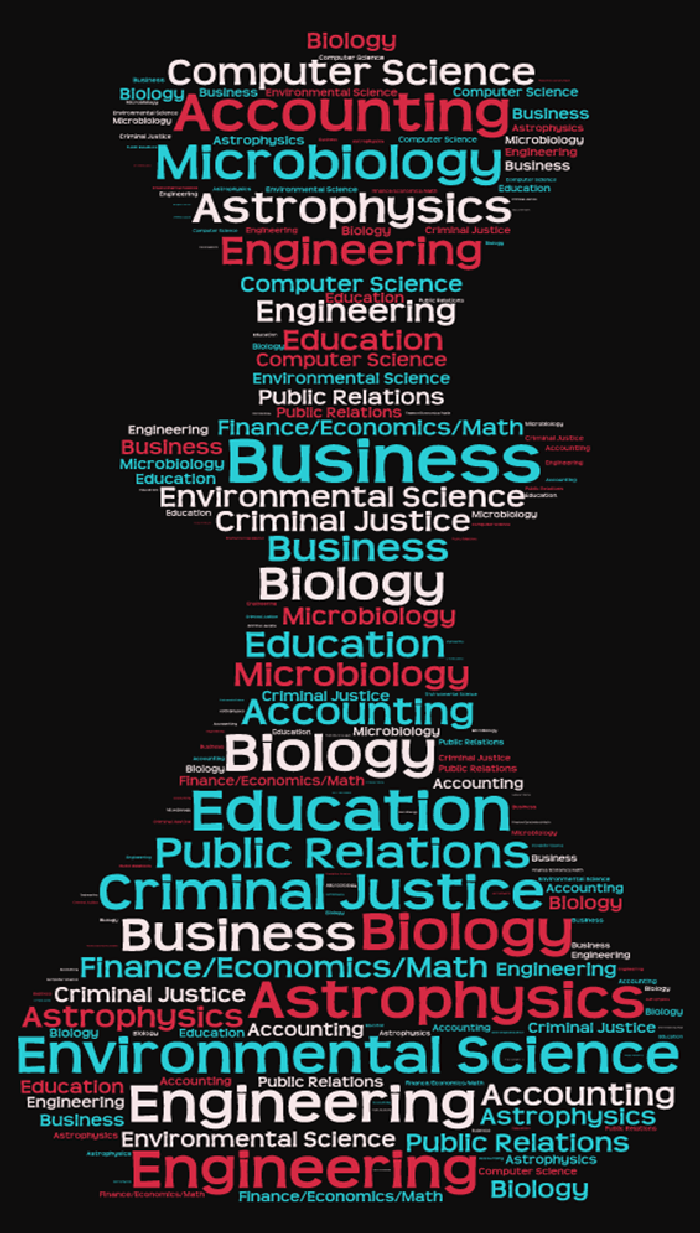 Information parsed from:
Mangala Krishnamurthy, John H. Sandy and Mary Ann Robbins, "Chess for STEM: Development of Mind and Discipline in Study and at Leisure" from Issues in Science and Technology Librarianship (2015).
Rodgers Library for Science & Engineering, The University of Alabama, Tuscaloosa, Alabama
Website: http://istl.org/15-fall/tips2.html
Join the Patriots' Path Chess Team
US Amateur Team East Tournament
Patriots' Path Council will field a team in 2018.  Watch this page for details on how to qualify this Fall. The matches are held on Presidents' Day weekend each year hence the next Tournament will be:  February 17, 18, 19 in 2018.
Click to read this interesting article summarizing the February 2017 Hilton Hotel match where 306 teams (1200+ players) competed in the US Amateur Team East tournament.  The winning team was a local NJ team.
Cranford Scouts Host Chess Tournament
Pictures of Trevor Martin and Keith Brown.
The Munsee district of the Boy Scouts sponsored their third annual Chess Tournament on February 27, 2016. The Cranford Community Center was the site for the Tournament sponsored by White Castle. The tournament was open to all registered Boy Scouts, Venturers and Explorers. White Castle purchased 20 sets, boards and clocks for Munsee district Boy Scouts. The company also covered expenses for running the tournament including trophies for the top three winners and ribbons for participants. They also supplied lunch for all players and spectators. Twenty-three Scouts played, nine from Cranford.